Sick Soaps
brings new meaning to the words "hand soap". If everyday soap is not gruesome or creepy enough to match your home or personality, then you might enjoy some of the horribly cool creations to be found in this store.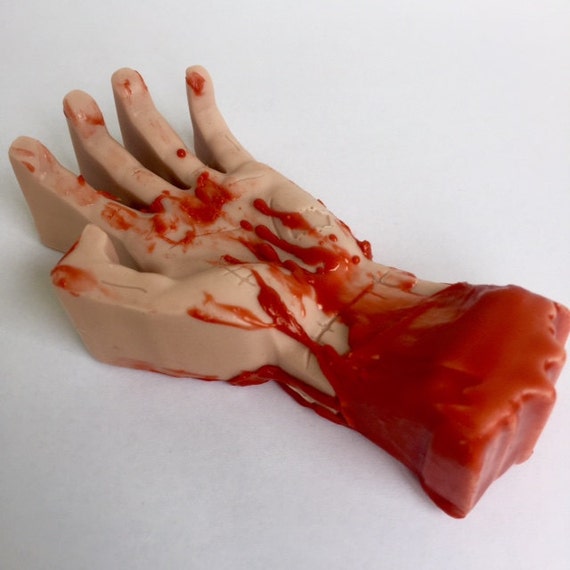 Severed hand soap, lavender scented.
Horror and slasher film fans will appreciate the soaps themed after their favourite movies, such as The Exorcist, Halloween, or IT. Lovers of curios and gross stuff in bottles as decor will enjoy the encapsulated brains, fetuses, teeth, and bloody body parts. As they look so amazing, and many of the reviews say that the photos don't do them justice, I think these soaps might fall into the category of "too beautiful to use." There's something so sad about gradually destroying something so cool looking, but these soaps are intended for everyday use. They're full of lovely scents and moisturising ingredients too. Why bring a boring bottle of soap into the shower, when you can have a fetus in a popsicle instead?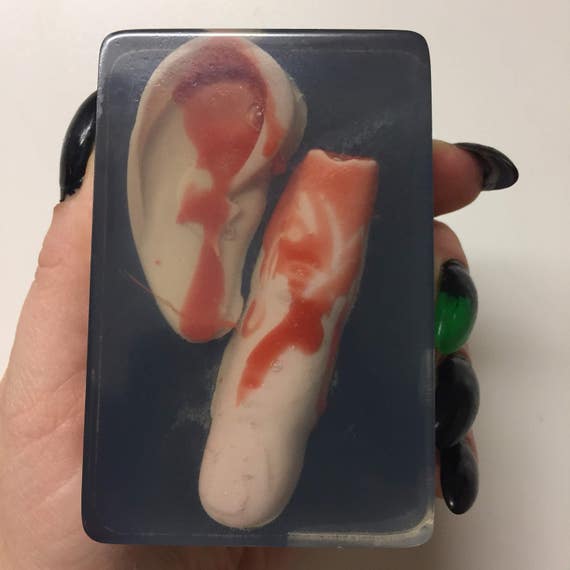 Strawberry & champagne scented serial killer soap
There's also a category dedicated to the Haunted Mansion, plus lots of other dark Disney. And it's not just soaps, there are sugar scrubs, body and room sprays, scented oils, and dishes to store your creepy creations.
I have yet to try them myself (I definitely will be) but more than a thousand reviews singing
Sick Soap'
s praises can't be wrong. I'm so keen on trying the 'curio' looking ones. The prices are reasonable compared to other fancy handmade soaps I've seen at markets and such, and as these are individually handmade, one can imagine how much time and work goes into each. Definitely not the sort of thing you will find in any normal bath and body section.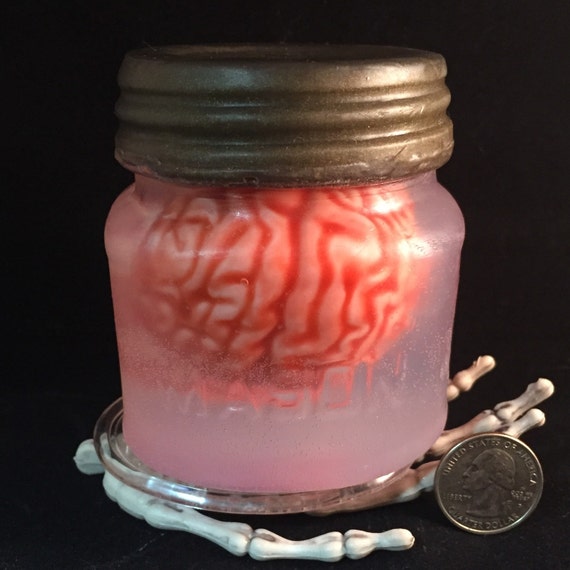 Coconut, lime, & verbena scented brain specimen soap
Every time I visit this shop to oogle, there seems to be even cooler designs than ever. The large coffin soaps with removable lids have to be the most sophisticated soaps I've seen in all my life.
So if you're looking for a gift for the weirdo in your life, or maybe just your wonderful weird self, visit Sick Soaps and have an oogle yourself.