Well, if there's a shop I've been pining over for literally years, it's this one.
Dellamorte & Co
. makes some of the most awesome shit for the home I've ever seen. A number of their items have been on my wish-list for a long time, the only thing that holds me back is the cost of shipping weighty items internationally, but I reckon they're worth saving for.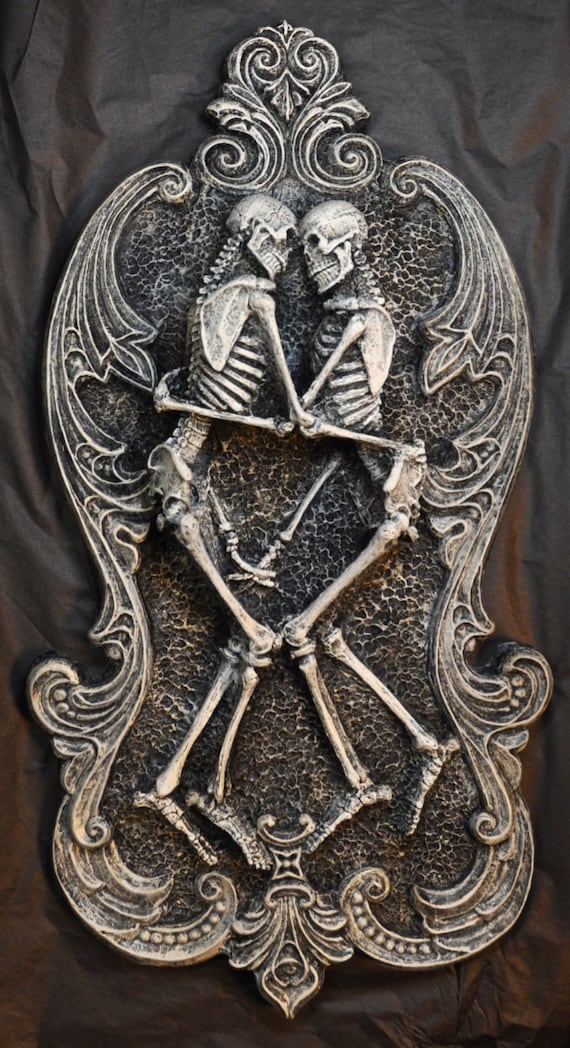 Amor Aeternus Wall Plaque
Dellamorte & Co
. makes statues, vases, magnets, barware, wall plaques, lights, and more; everything the macabre household could do with to improve upon its macabreness. Each piece of quality dark art for the home is handmade to order. Much of the inspiration comes from the wish to create functional art, and it is precisely that; many of the things you can find there are not just for display, but to use.
You can find anatomically correct heart-shaped vases, realistic skull planters, tombstone magnets, tentacle winestoppers, and much more. Also can be found exquisitely morbid items purely for decoration, such as wall plaques that look like they've been taken from centuries old sepulchres. At Christmas time, you can decorate with cheerful Krampus decor, or hang the Headless Horseman from your tree.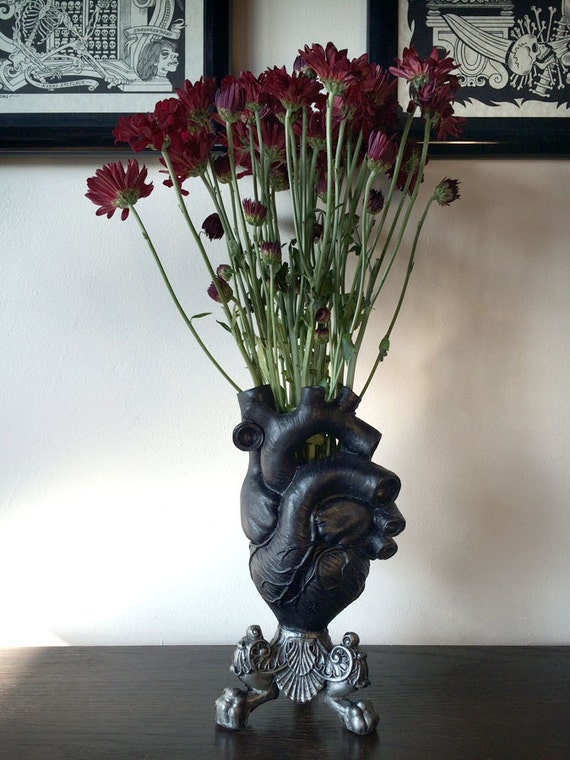 Anatomical Heart Vase in black
The only piece I own is a conjoined twin fetal skull, which was gifted to me a few years ago. It takes pride of place in the centre of my living room's display cabinet. It's always been one of my favourite decorations, and I have, like I said, pined to own more ever since.
Dellamorte & Co
. has managed to find the balance between spooky and classy. A lot of home decorations can look cheap and Halloweeny, whereas these pieces are pleasingly morbid as well as elegant and smart.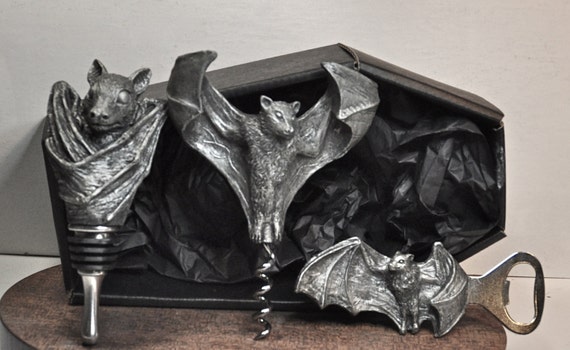 Fruit Bat Wine Accessory Set
If you are someone who decorates for Halloween all year round, and likes to do it with style, then you should definitely visit
Dellamorte & Co's online store
. Their pieces also make excellent gifts for fans of the dark and macabre, as I said, my piece was a gift, and one of the coolest I ever remember receiving. Thank you for visiting, hope I've given you something new to admire!
Until next week x